PRESS NEWS
Polish talent on the way to Formula 1.
Ralf Schumacher's team officially confirmed the Polish driver
in the "F4 Italian Championship".
On March 29, the "US Racing" racing team, owned by Ralf Schumacher, a former Formula 1 driver, announced that Kacper Sztuka, a 16-year-old Polish racing driver from Cieszyn, will become one of the drivers who will take part in this year's Italian championship under the colors of the German team. Formula 4. The season begins with a race on May 8 at the legendary Imola circuit.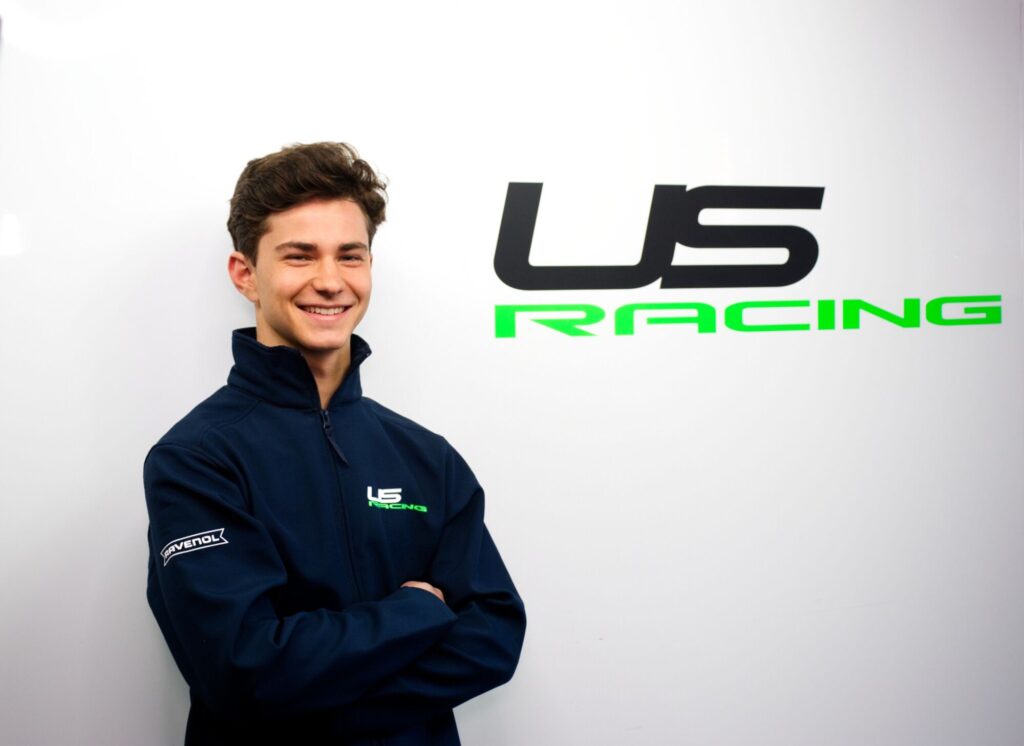 ● Kacper Sztuka is the youngest Polish racing driver in F4. He started his adventure with motorsport at the age of 4. At the beginning of his career, he competed in karting competitions in the Czech Republic, Austria and Italy, and later could enter Formula One tracks all over Europe.
● Today, Poland has a chance for another Pole to sit behind the wheel of the Formula 1 car of the queen of motorsport in the coming years. The Polish talent was noticed by the famous F1 driver – Ralf Schumacher, currently co-owner of one of the best racing teams – younger brother times F1 World Champion Michael Schumacher.
● Kacper Sztuka started this year's season with tests on the tracks in Mugello and Spa. The tests at the track in Spa looked very promising and he finished 3rd. It was the first contact with the car being driven.
● After surprisingly good test results before the 2022 season, Kacper Sztuka signed a contract with US Racing owned by Ralf Schumacher and Gerhard Ungar. This gives the young Pole a great opportunity to develop in the world's most popular field of motorsport.
● Seven races of the Italian F4 Championship series are planned for the 2022 season. The race season begins at Imola on May 8. The drivers will then race at Misano, Spa, Vallelunga, Spielberg and Monza to end the season at Mugello in October.
● This year's winner of the plebiscite for the greatest sports talent in the Silesian Voivodeship organized by Dziennik Zachodni.
● Since the times of Robert Kubica, 16-year-old Kacper Sztuka is another Polish driver with a chance to race in Formula 1.
● At the age of 16, racing under Ralf Schumacher in one of the best F4 teams and at the same time in the world's best F4 league is a dream now coming true. For many years I have been working hard to achieve my goal. And my goal is one – Formula 1! Thank you very much to everyone who believes in me and supports me – I will not disappoint. – Kacper Art.